The Way of the Samurai: Deluxe Slip-Case Edition (Hardcover)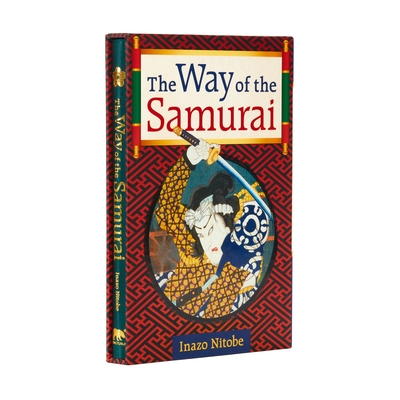 $19.95
Usually Ships in 1-5 Days
Description
---
This beautiful slipcased edition presents The Way of the Samurai, bound in luxurious silk and brought to life with stunning Japanese artwork.
In this classic work, Inazo Nitobe explores the moral code of the Japanese warrior class. Originally published as
Bushido: The Soul of Japan
, Nitobe's engaging text covers everything from the importance of politeness rituals to the ultimate chilling self-sacrifice:
hara-kiri
or suicide - conjuring up a world of chivalric principles and brutal warfare. This deluxe collector's edition is presented with a gold foil stamping and full-color illustrations throughout. It also features an introduction by John Baldock who explores the resonance of Samurai culture in modern Japanese society and around the globe. Fitting perfectly into a decorative slipcase, this edition makes a wonderful gift for any lover of Japanese culture.
About the Author
---
Inazo Nitobe (1862-1933) was scholar and an educator. After studying at John Hopkins University he maintained his links with the US and tried through his academic career 'to become a bridge across the Pacific'. He wrote Bushido: The Soul of Japan, published here as The Way of the Samurai, in 1899 and the book established his reputation in the West.