Intimacy with God in Me: The Benefits of Living in the Secret Place with God (Hardcover)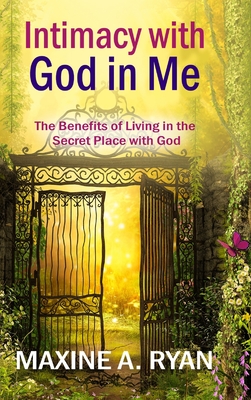 $18.99

Usually Ships in 1-5 Days
Description
---
Prayer is the language of heaven. Prayer invades heaven. Prayer opens heaven. And when you desire prayer, it will complete your life. Intimacy with God in Me is a life-changing spiritual manifesto that teaches you how to effectively fellowship with God in the secret place. In the secret place, godly altars are built and the believer becomes more attuned to the Holy Spirit's voice. Living in divine connection with the Father through prayer is beneficial to every believer. When believers fellowship (Greek word for fellowship is koinonia, which means communion, joint participation, or intimacy) with God, it is not about twisting God's arm to get what we want. Fellowship is having a personal relationship. Also, this fellowship with God is not about works or our own effort like it was under the old covenant. We are no longer distant from God nor do we have to do works to gain access to Him. Believers have the Holy Spirit within, who draws us into intimacy with the Father because of Jesus' perfect sacrifice.
Are you depressed, angry, lost or hurt you can have a private conversation with the Lord. Do you desire more from the Lord and would like to know how to begin? This book is for you
You will learn:
- How to sit in the secret place
- How to hear the Holy Spirit's voice
- How to spend quality time with God
- How to pray with power
Author Maxine A. Ryan discusses how you can release an overflow of the Lord's presence in your life. She shares divine encounters, testimonies, and revelations from her own personal journey. She also focuses on the importance of prayer, how divine purpose is birthed, where you can find God's power, and much more.