Passing (Modern Library Torchbearers) (Paperback)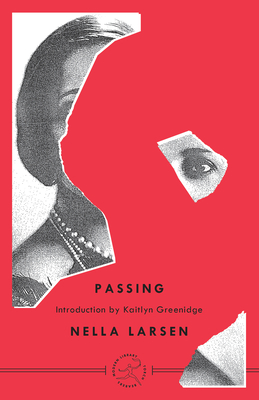 $14.00
Usually Ships in 1-5 Days
Description
---
SOON TO BE A MAJOR MOTION PICTURE • Two women in 1920s New York discover how fluid and dangerous our perceptions of race can be in this electrifying classic of the Harlem Renaissance—with an introduction by Kaitlyn Greenidge, author of We Love You, Charlie Freeman, finalist for the 2016 Center for Fiction First Novel Prize
 
Irene Redfield is living an affluent, enviable life with her husband and children in the thriving African American enclave of Harlem in the 1920s. That is, until she runs into her childhood friend, Clare Kendry. Since they last saw each other, Clare, who is similarly light-skinned, has been "passing" for a white woman, married to a racist man who does not know about his wife's real identity, which she has chosen to hide from the rest of the world. Irene is both fascinated and repulsed by Clare's dangerous secret, and in turn, Clare yearns for Irene's sense of ease and security with her Black identity and community, which Clare gave up in pursuit of a more advantageous life, and which she can never embrace again. As the two women grow close, Clare begins to insert herself and her deception into every part of Irene's stable existence, and their complex reunion sets off a chain of events that dynamically alters both women forever.
 
In this psychologically gripping and chilling novel, Nella Larsen explores the blurriness of race, sacrifice, alienation, and desire that defined her own experience as a woman of mixed race, issues that still powerfully resonate today. Ultimately, Larsen forces us to consider whether we can ever truly choose who we are.

The Modern Library Torchbearers series features women who wrote on their own terms, with boldness, creativity, and a spirit of resistance.

Praise for Passing

"The genius of this book is that its protagonists . . .  are complex and fully realized. . . . The work of a highly talented and thoughtful writer."—Richard Bernstein, The New York Times



About the Author
---
Nella Larsen (1891–1964) was the author of several short stories and two novels, Quicksand and Passing. She received a Guggenheim Fellowship to write a third novel in 1930 but, unable to find a publisher for it, she disappeared from the literary scene and worked as a nurse in New York City.

Ntozake Shange is an American playwright and poet. Shange is a black feminist and a critic of the Black Arts Movement. She majored in American Studies at Barnard and earned a master's degree in the same field at UCLA. Her most famous work, for colored girls who have considered suicide/when the rainbow is enuf, moved from Off-Broadway to Broadway and won the Obie Award, the Outer Critics Circle Award, and the AUDELCO Award.

Mae Henderson is a professor of English at the University of North Carolina at Chapel Hill. She is the author of numerous articles on pedagogy, diasporic writing and performance, cultural studies and cultural criticism, as well as black feminist criticism and theory. Her essay "Speaking in Tongues: Dialogics, Dialectics, and the Black Woman Writer's Literary Tradition" has been widely anthologized. Henderson is also the editor of Black Queer Studies: A Critical Anthology and Borders, Boundaries and Frames, and coeditor (with John Blassingame) of the five-volume Antislavery Newspapers and Periodicals: An Annotated Index of Letters, 1817–1871.
Praise For…
---
Praise for Nella Larsen and Passing

"The genius of this book is that its protagonists . . .  are complex and fully realized. . . . The work of a highly talented and thoughtful writer."—Richard Bernstein, The New York Times

"[Larsen's novels] open up a whole world of experience and struggle that seemed to me, when I first read them years ago, absolutely absorbing, fascinating, and indispensable."—Alice Walker

"[Larsen] offers characters so honest and desperate to be whole that we cannot help but champion their humanity."—From the introduction by Ntozake Shange