The Chaneysville Incident (Paperback)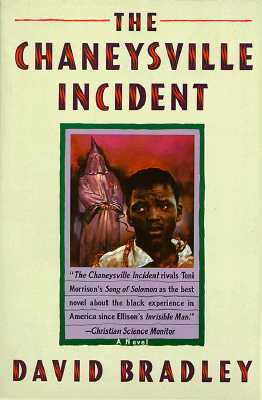 $15.99
Usually Ships in 1-5 Days
Description
---
Winner of the PEN/Faulkner Award
"The Chaneysville Incident rivals Toni Morrison's Song of Solomon as the best novel about the black experience in America since Ellison's Invisible Man." — Christian Science Monitor
The legends say something happened in Chaneysville. The Chaneysville Incident is the powerful story of one man's obsession with discovering what that something was a quest that takes the brilliant and bitter young Black historian John Washington back through the secrets and buried evil of his heritage.
Returning home to care for and then bury his father's closest friend and his own guardian, Old Jack Crawley, John comes upon the scant records of his family's proud and tragic history, which he drives himself to reconstruct and accept. This is the story of John's relationship with his family, the town, and the woman he loves; and also between the past and the present, between oppression and guilt, hate and violence, love and acceptance.
About the Author
---
David Bradley is an associate professor of creative writing at the University of Oregon and the author of South Street and The Chaneysville Incident, the latter of which won the PEN/Faulkner Award in 1982 and was a finalist for the National Book Award. The novel also earned Bradley an Academy Award for literature. Bradley has published essays, book reviews, and interviews in periodicals and newspapers including Esquire, Redbook, the New York Times, the Los Angeles Times, and the New Yorker.
Praise For…
---
"David Bradley's The Chaneysville Incident now may be placed on the honor shelf, right next to Ellison's [Invisible Man]. It is even more powerful, for its power is asserted on several levels: a contemporary novel enriched by historic and mythic appointments, and finally made tragic by them."
— Fort Worth Star-Telegram

"Brutal, spectacular. . . ultimately, brilliant. Certainly the most important piece of fiction I've read so far this year, perhaps the most significant work by a new male black author since James Baldwin dazzled the early '60s with his fine fury."
— Los Angeles Times

"The Chaneysville Incident rivals Toni Morrison's Song of Solomon as the best novel about the black experience in America since Ellison's Invisible Man."
— Christian Science Monitor

"Rich, complex and relentless: a mystery, a history, a family drama and a meditation on race, death and time, all wrapped around a cryptic incident in Chaneysville, in western Pennsylvania, once a pathway on the Underground Railroad."
— New York Times

"So strikingly original, so shockingly powerful . . . a book which will have a remarkable effect on generations to come."
— Detroit News

"Beautifully rendered and wildly adventurous."
— New York Times Book Review